ACQUA DI GIÒ EAU DE PARFUM
Intense, Aquatic Men's Fragrance
ACQUA DI GIÒ EAU DE PARFUM encapsulates a powerful, long-lasting freshness, where innovative marine notes blend with natural green mandarin, sage, vetiver, patchouli, and a woody mineral dry-down. The infinite horizon of the sea is captured in a new innovative refill bottle. This fragrance for men is for lovers of the classic Acqua Di Giò olfaction but seeking something more intense and long-lasting.

The Bottle:

This elegant full transparent bottle holds an uncolored juice that is powerful yet crystalline. Masculine, essential, elegant. The bottle is topped with a dark wood cap, evoking the balance of architecture and nature.
THE NEW EAU DE PARFUM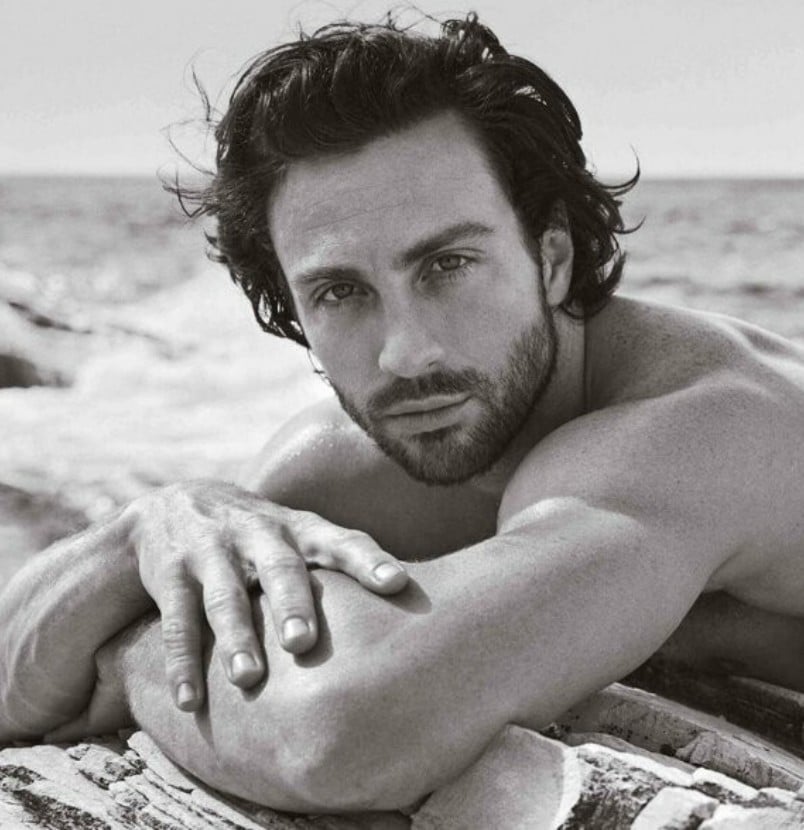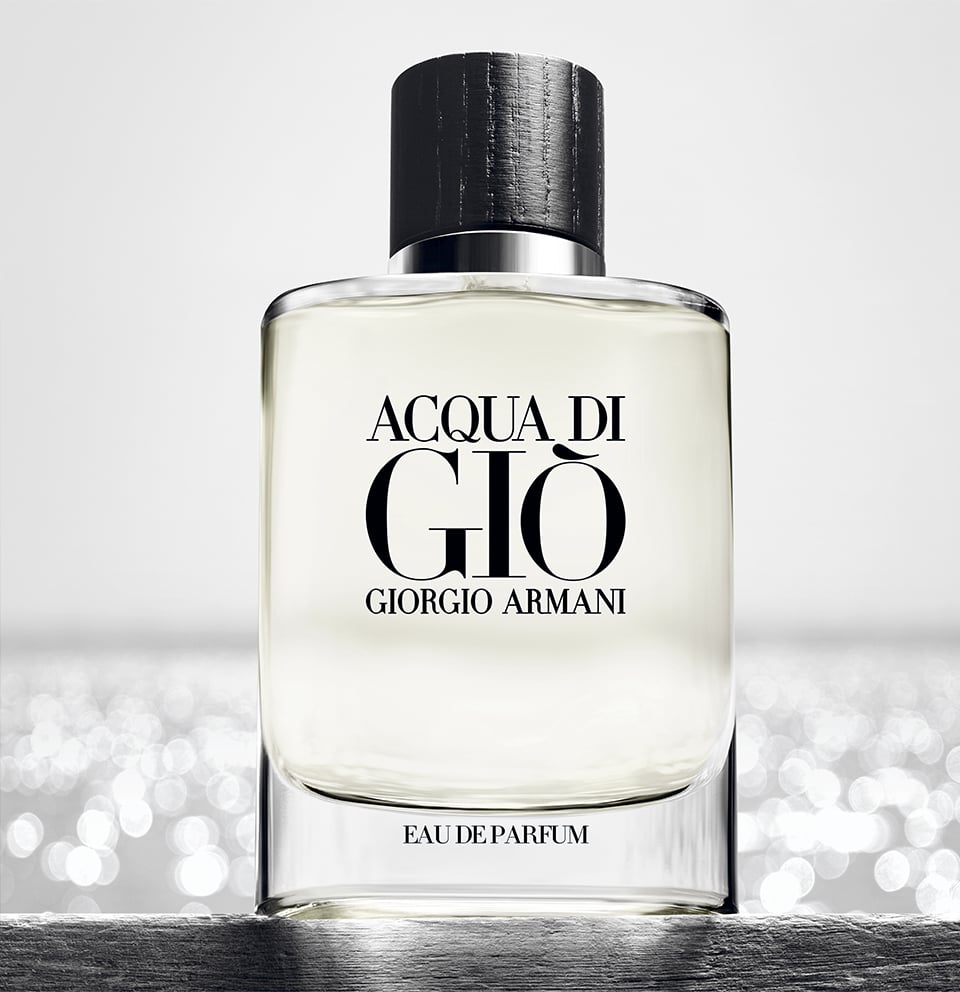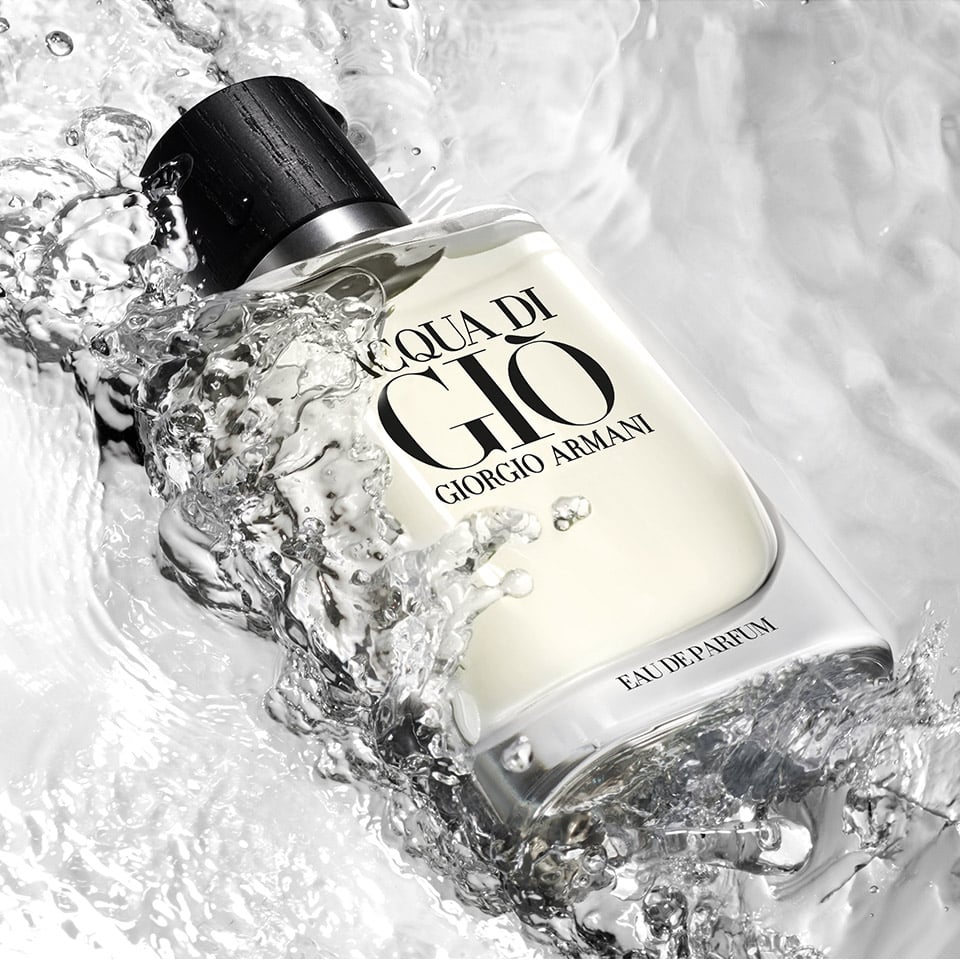 AN INFINITE FRESHNESS
The new Acqua di Giò Eau de Parfum is a powerful and
crystalline interpretation of the iconic Acqua di Giò
signature, blending innovative marine notes, for a
never-ending freshness.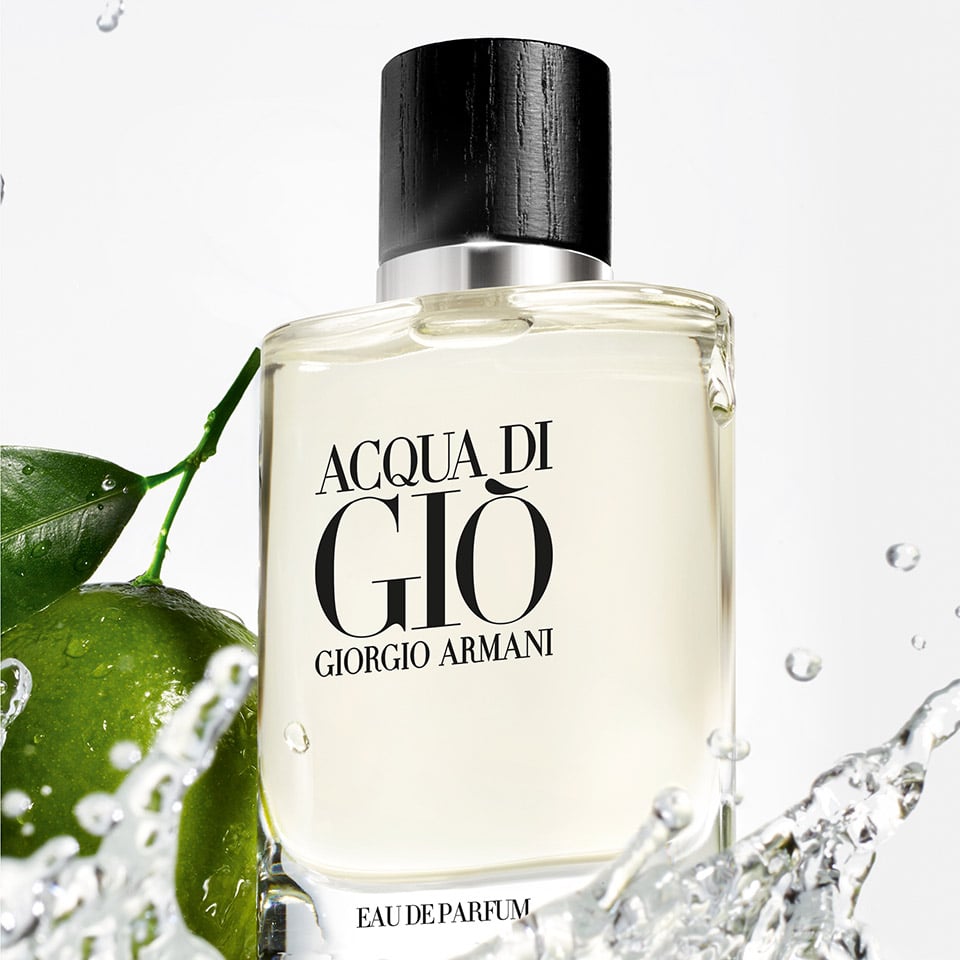 BLENDING THE FINEST INGREDIENTS
The new Acqua di Giò Eau de Parfum is a true concentrate of a
more responsible savoir-faire, blending natural and sustainably
sourced ingredients. The green mandarin is hand-picked in the
south of Italy; sage harvested in Provence, in the south of France;
vetiver in Haiti. The patchouli comes from Guatemala and is
harvested through solidarity programs that guarantee decent
working conditions and fair prices for farmers, as well as support
to access some primary needs such as access to clean water.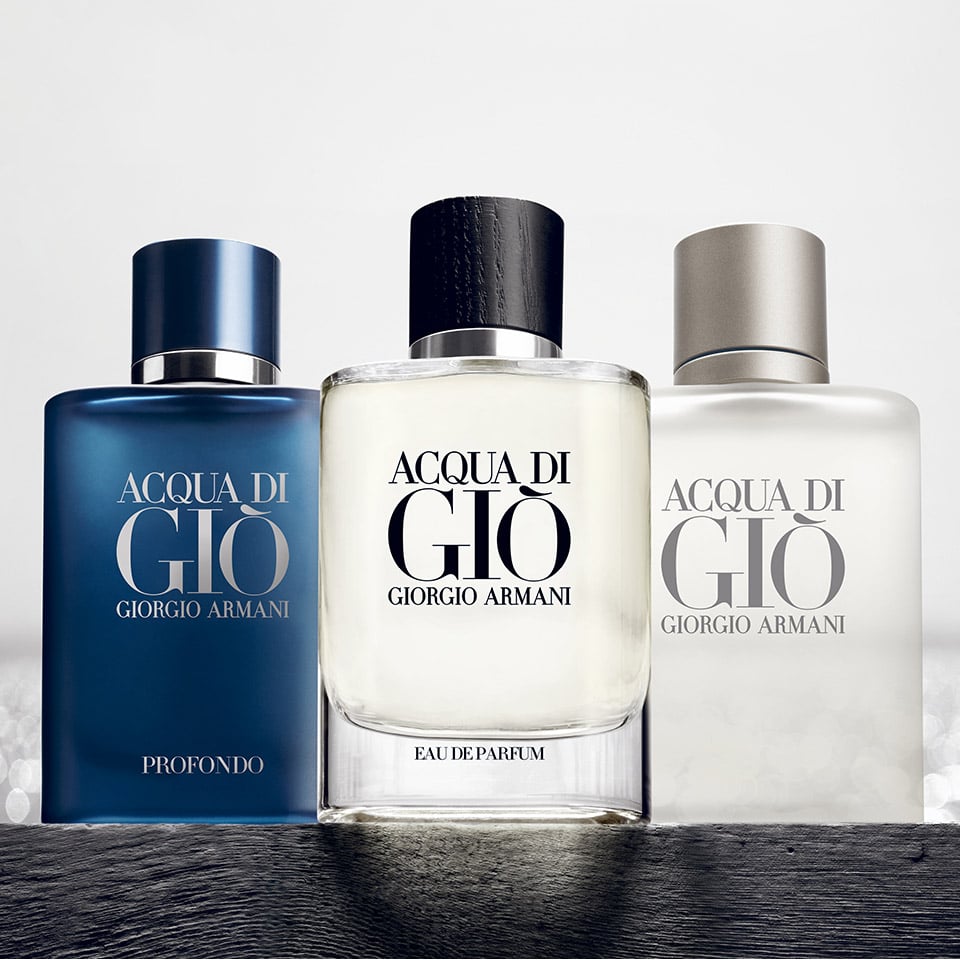 DIVE INTO THE
ACQUA DI GIÒ COLLECTION
Discover the legendary Acqua di Giò
fragrance collection.
DISCOVER MORE